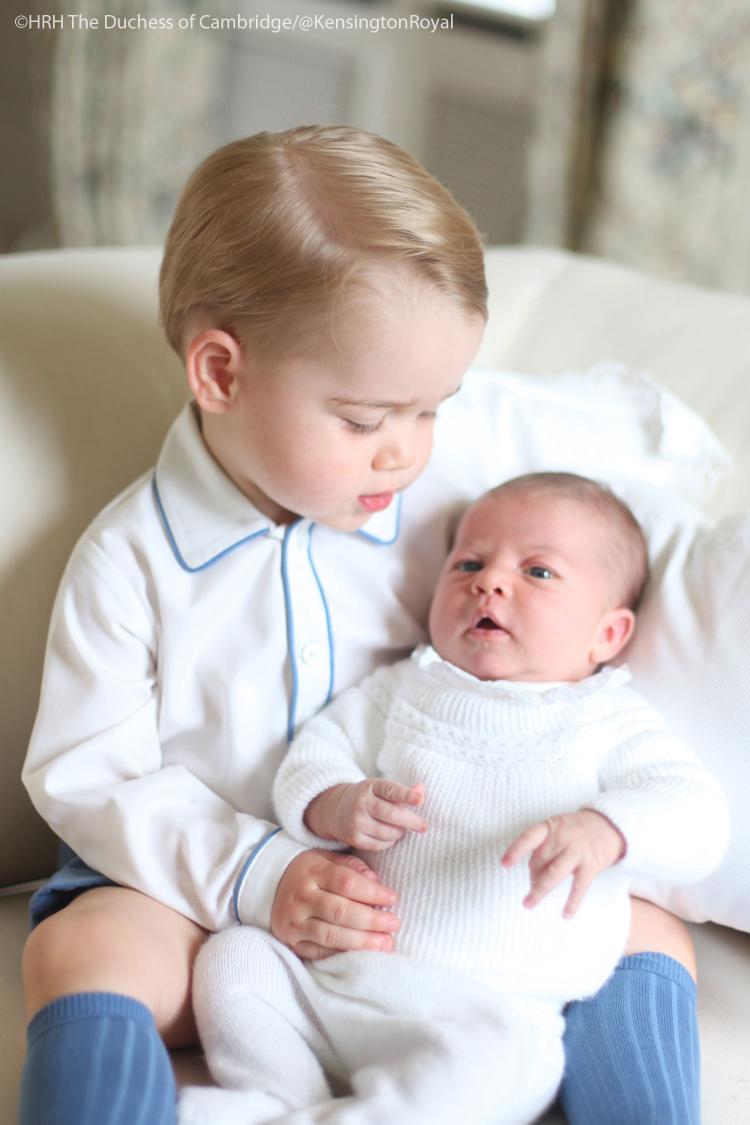 This blog has nothing to do with babies, British royals, siblings or other newsy topics. But IFO just simply COULD NOT RESIST posting this darling picture of. as someone called them, "Their Royal Cutenesses." So, here it is.
You know there is something terribly RIGHT with the world when pictures like this appear. And as another aside, take note of the Danish Royal Family. European royalty used to be so yesterday, old, ugly and stupid. Now that has all changed. Let's hope something like this happens in the U.S. in the next presidential family.
Now on to the serious business of investing for yourself.
There are plenty of places to find new investing tips, but Investing for One is one of the few current ones posting nearly daily. We've already mentioned books, now let's turn to newspapers.
The Wall Street Journal, for example, just published a version of IFO's own philosophy, so of course, she loves it: Five Bedrock Principles for Investors, by Morgan Housel, a columnist at the Motley Fool.
Since it may be behind a paywall, she'll just summarize here and strongly advocate that serious readers subscribe to the online version.
It's not very expensive and you can pick and choose what you want – avoiding the articles written by clueless liberals. IFO may already automatically do that, or these writers have been moved off the page, because she doesn't see as many as she used to.
Anyway,  Rule number 1 is "diversify." Yes, that old cliché. Buying a couple of companies that have global reach is the way to diversify and leave it, not to financial geniuses, but market-based capitalists, who are constantly searching for profitable sectors.
Rule 2 is "you are your own worst enemy." We dealt with this in our previous two or three posts, so 'nuff said here. Just do what you can to keep a lid on your emotions when you are making buy or sell decisions.
Rule 3 is "there is a price to pay." This cryptic note is one we haven't touched on much, so we'll give a bit more space to it, since it is a good one. We would re-title it, "beware the roller coaster effect." We take it to mean that the emotional toll that market volatility, gloomy prognostications and natural disasters take on your psyche can be enormous. If you can get past that and hang on, you will be handsomely rewarded.
Rule 4 is "choose the investment with the lowest fee." Duh. This is a cornerstone of IFO's investing advice. The writer quotes the Vanguard Group: "more than 80% of actively managed U.S. stock funds underperformed a low-cost index fund in the 10 years through December. What has IFO been telling you??? Housel doesn't come right out and say, "Do it yourself," but he IS a columnist for The Motley Fool, which advises just that.
And finally, Rule 5 – "be patient." This is short for "invest for the long-term." Only brokers win when you try to do day-trading or follow market trends. It just doesn't pay over the long run. The less you trade, the lower the fees you pay. See Rule 4.
That doesn't mean set it and forget it. You still have to keep track of your companies and the overall economy. Single trades can really pay off, if it is your own idea. We've mentioned a few of ours – both the wins and the failures. Expect both, but appreciate both for the learning opportunities they offer.